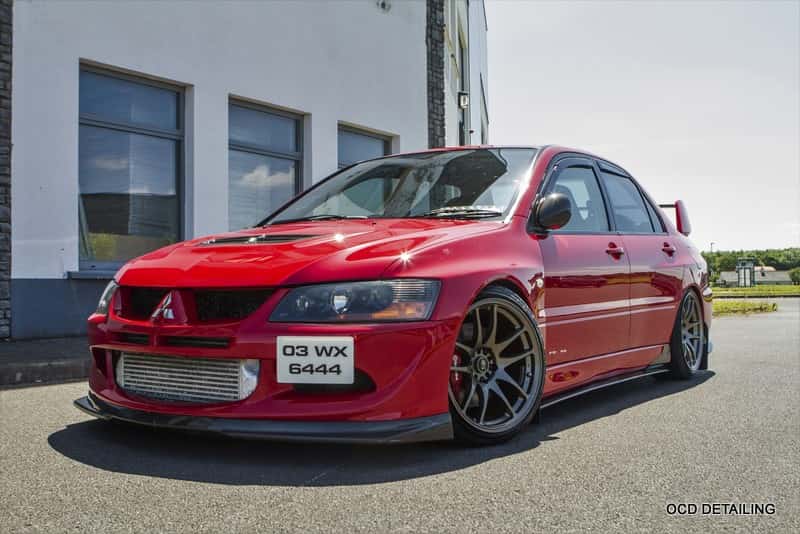 Paint Gloss Enhancement Detail
The Paint Enhancement Detail is our entry-level paint correction service. Using a single step polish with advanced machine polishers to remove the lighter paint defects and enhancing clarity in the paintwork. (expect to see a 60% reduction in swirl marks depending on vehicle and condition) the vehicle is then coated with a ceramic coating achieving a high-quality finish and up to 12 months of paint protection.
Paint Enhancement Detail comprises of the following:
Clean wheels with non-acid wheel cleaner

Clean door, boot shuts

Snow foam vehicle

Wash (2 Bucket method with grit guards) using premium wash mitts

Remove tar from bodywork

Apply fall-out remover

Full clay bar treatment

Snow foam wash

Dry with soft microfibre towels


Single-stage machine polishing process to remove fine swirl marks restoring gloss & depth of shine (60% reduction in swirl marks)

A full wipe down to remove any oils left from polishing and maximise coating bonding.

Ceramic based sealant applied to provide up to 8 months of paint protection (Upgrade Ceramic Coatings available)

Exhaust tailpipes polished to restore appearance

Tires and trims dressed to restore appearance

​Exterior windows polished
Paint Gloss Enhancement  Price list .
All prices include 13,5% VAT
Small Cars (eg. Audi A1, Ford KA, Vauxhall Corsa, Mazda MX-5, Mini, Fiat 500, Volkswagen Polo ) from €400

Medium Cars (eg. Audi A3, Audi A4, BMW 3 Series, Porsche Cayman, Ford Focus, Volkswagen Golf) from €450
Large Cars (eg. Audi A6, Audi Q5, BMW 5 Series, Jaguar XF, Porsche Ford Kuga, Range Rover) from €500
Extra Large (eg. Audi Q7, BMW X5 , Porsche Cayenne, Volvo XC-90, Range Rover Vogue) from €500
Upgrade Paint Protection Options.
Premium Ceramic Coating  (3year paint protection) Plus €100 (,Cleantle Aqua, Gtechniq, Titan, FX Protect, )


Optional Extras
Arches Detail &Wheel Ceramic Coating – €100 (Inside & Face)
Interior Detail from – €150