FULL DETAIL SERVICE BY OCD FERBANE
Our Full Detail service will restore & protect the interior and exterior of your vehicle and make it look new again. Paint rejuvenation will bring back the depth and gloss to your vehicle's paintwork. Using a large range of polishes and polishing pads and the most advanced machine polishing techniques, we work on a small area of paint at a time, examining it after each polishing phase to make sure we are safely removing as many paints defects as possible. We aim to remove at least 95% of the marks in your cars paint during this process if possible. However, deeper imperfections might be left if it is deemed unsafe to remove them due to paint and thickness.
This service involves absolutely all stages that we can perform to bring back your car to its best possible condition, including paint correction, interior detail, engine bay, wheels and arches detailed. For outstanding protection, this detail includes a 5-year ceramic coating applied. It is a truly exceptional package for truly amazing results.
Check out our work on Facebook.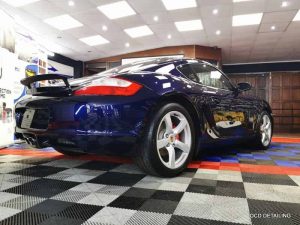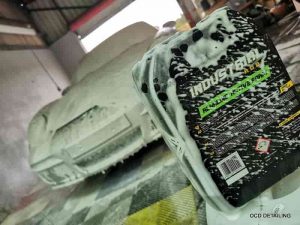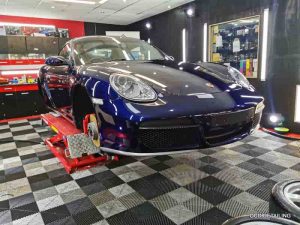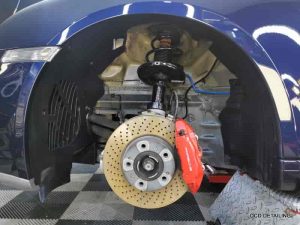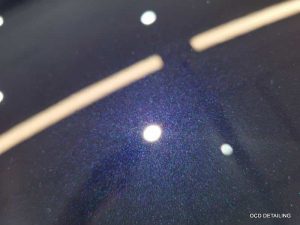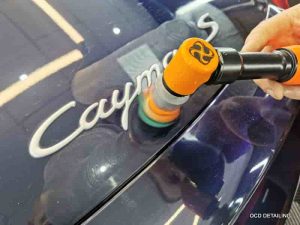 Our full detail involves:
Alloy wheels removed, deep cleaned inside and out and sealed with a wheel coating.
Wheel arches cleaned, door shuts cleaned, engine bay degreased
Extensive safe wash process using products the are fully safe for treated surfaces
Tar  and fallout removal
The remaining surface contaminants removed with a clay bar, leaving a perfectly clean surface.
Delicate areas, washer jets, badges, and trim taped-up or removed to aid machine polishing stage
Multistage machine paint correction to remove a minimum of 95% of the paint defects
Vehicle re-washed to remove dust created from heavy polishing stage
Further machine polished to remove all possible defects and refine the paint to a mirror-like, high gloss finish
Paintwork thoroughly wiped over with panel wipe to remove compound residues and to inspect the final result properly
Paintwork protected with a high-end ceramic coating from Titan or Aqua
Wheels coated with rim ceramic coating
Exterior trim dressed with permanent trim restorer leaving 'as new' condition
Windscreen machine polished with glass polish to prep for glass coating
Glass cleaned throughout, exterior glass sealed with rain repellent coating
Brightwork, badges and grilles polished by hand and protected
Tires dressed with long life tire gel
Interior vacuumed, and litter removed
Interior fascia's cleaned throughout inc. luggage area and spare wheel well
Leather deeply cleaned and treated with Colourlock products
Upholstery, floor mats and carpets wet vacuumed to remove any soiling and stains
Final inspection,
Check out our blog