ADBL, EXTERIOR, SPECIAL OFFER, TRIM DRESSING
ADBL Blackouter Trim Dressing

ADBL BLACKOUTER Trim Dressing. This water-based dressing is designed for unpainted exterior plastic components whose durability and visual effect rival solvent-based products

 ADBL Blackouter Trim Dressing
ADBL BLACKOUTER Trim Dressing. This water-based dressing is designed for unpainted exterior plastic components whose durability and visual effect rival solvent-based products. It will be great for restoring old, tarnished elements, and the form of milk allows its easy and pleasant application. It gives a deep darkening and satin finish, with a durability of up to several weeks.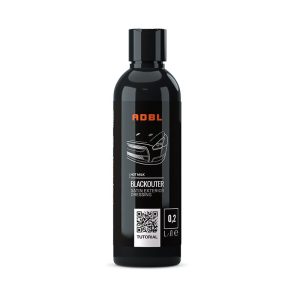 How to use trim dressing?
1. Apply a small amount of the product evenly with the ADBL Foamburger or the ADBL One Shot Tire Pad to a clean, plastic external element.
2. Allow drying.
3. Full durability is achieved 24 hours after application.