AUTOPIA, DECONTAMINATION, EXTERIOR, IRON & TAR REMOVERS, TAR REMOVER, TAR REMOVERS, WASHING & DRYING, WHEELS
AUTOPIA Tar & Glue Remover


​
​
Availability:
Out of stock
12.50€ – 123.00€

AUTOPIA Tar & Glue Remover
Autopia Tar Remover is a product for the immediate removal of tar & glue. Extremely useful for cleaning the lower parts of the car and removing glue residues. Most of the tar and asphalt can be found on the fenders, lower parts of the doors and rims. They are visible to the naked eye on light colour paints and perceptible to the touch in the case of dark paints. The product dissolves impurities and allows for quick removal.
Autopia Tar Remover is a product that will allow you to perfectly clean the paint of your car. It quickly and effectively removes tar, asphalt pieces, glue and other impurities that may appear during the everyday use of the car. The product will work in a professional detailing studio and for detailing enthusiasts.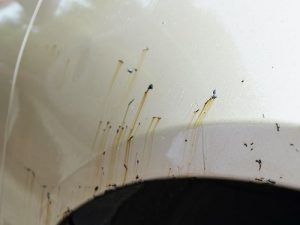 How to use Autopia Tar & Glue remover
Shake the bottle well before use. Spray the product to the surface covered with tar. Wait for about 1 minute. Observe the effect of the product and the dissolution of the bloom. After a while, you will see runs from dissolved asphalt particles. When it's ready, wipe off tar with a microfibre cloth. Then rinse off the car with a strong jet of water. Repeat the process if necessary.
Do not spray the product on a hot surface.