FURVIKING Pet Hair Removal Tool
Furviking pet hair removal tool is an innovative solution for everyone who owns pets. The most significant benefits of this product are; its compact size, well prized, but what is most essential works exceptionally well. The product was created in Finland, and even though it is fresh on the market, it has become increasingly popular worldwide. If you own a pet that sheds a lot, you know the pain of removing the hair from fabric surfaces. This product will save you time and struggle with the mess that your pet does. The Furviking pet hair removal tool is ideal for cleaning your car and house.
We are the official distributor of Furviking in Ireland. If you own a pet shop, boarding kennel, or any other business involving pets, and you are interested in reselling the Furviking tool, contact us.
Email: hello@ocddetailing.ie
Ph. 0872619541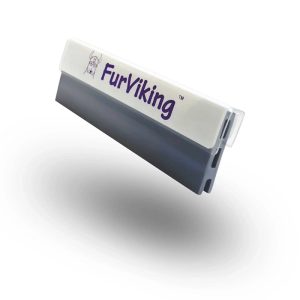 How to remove pet hair with the Furrviking tool?
Hold the Furviking at a 45-degree angle, use short strokes in the same direction, and watch the hair form a bundle. If you have an exceptional eye for detail to remove stubborn individual remaining hairs, use the corner of the blade or water from a spray bottle to create friction and repeat the action specified above.
You can use this product for cleaning;
Car fabric interior and carpets
Clothing (not recommended on tights)
Dog blankets
Inside dog jackets
Cat climbing frames
Saddle blankets
Sofas
Rugs
Carpets
Cushions
Bed linen