BRANDS, COATINGS, EXTERIOR, FX PROTECT, OTHER, PAINT PROTECTION
FX PROTECT Graphene Coating G-Finity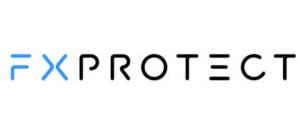 FX Protect Graphene Coating is superhydrophobic protective coating with an advanced carbon-ceramic formula with the addition of carbon nanotubes.

FX Protect Graphene Coating
Best Graphene Coating with an advanced carbon-ceramic formula.
Have you ever wondered what would be created from the combination of a ceramic coating and the strongest, thinnest and most flexible material ever studied by mankind – graphene? This product offers – an extremely superhydrophobic, with absolutely unique properties.
The product creates a thick, elastomeric coating containing innovative molecules with self-healing properties. This means that minor scratches are sealed under the influence of high temperature, and their trace disappears. And all this in just one layer!
G-FINITY™ BEST GRAPHENE COATING also increases slipperiness, increases the depth of colour and protects the paint from UV radiation. Whether you are a detailing enthusiast or a professional detailer, we know one thing… you will be delighted with the possibilities of teh product.
What are the benefits of this coating?
superhydrophobic
provides up to 4 years of protection
easy and quick to apply
modulates the stresses in the shell
increases mechanical strength due to carbon bonds
protects against UV radiation
enhances out the colour depth
masks minor imperfections
increases slipperiness
protects against dirt and harmful weather conditions