BRANDS, DRYING TOWELS, EXTERIOR, FX PROTECT, WASHING & DRYING
FX PROTECT Twisted Loop Drying Towel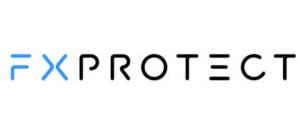 TWISTED LOOP towel guarantees maximum durability and longevity. Due to the fact that we like to care for details, you will receive the towel in an elegant box. A product packed in such a way can turn out to be a great gift for a fan of automotive or detailing.

FX PROTECT Twisted Loop Drying Towel
FX Protect Drying towel for car, soft and super absorbent towel designed for everyday use for enthusiasts and professionals.
It was made of the highest quality twisted loop microfibers, which thanks to their unique structure will allow you to easily remove every drop of water, leaving the surface free from streaks. The large size of the 74 × 90 towel makes drying the car quick and comfortable. TWISTED LOOP is characterized by a unique structure of two types of bristles.
One sidelong, soft fibres are perfect for drying the paint.
On the other side – short, densely woven fibres are perfect for drying windows.
CHECK THE ADVANTAGES OF FX Protect  DRYING TOWEL for car

very delicate
100% Korean production
torsion microfibers
two types of bristles – long and short
large size 74 × 90
elegant box
Finally take a look at the technical information:ions:
Size: 74 x 90 cm
Weight: 550g/m2
Color: Silver Gray with a blue satin edge
Material: 100% Korean Microfiber
Blend: 70% Polyester / 30% Poly-amide