BRANDS, COATINGS, EXTERIOR, FX PROTECT, OTHER, PAINT PROTECTION
FX PROTECT Graphene Booster Reload 150ml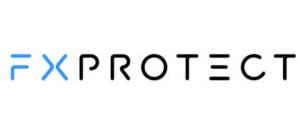 FX Protect Graphene Booster  is superhydrophobic protective coating with an advanced carbon-ceramic formula with the addition of carbon nanotubes.

FX Protect Graphene Booster Reload
Graphene Booser is a protective coating based on advanced polymers enriched with graphene.
The unique properties of graphene made us decide to use this revolutionary ingredient in our activities and create a groundbreaking series of G-FINITY products on its basis.
One of the products in this series is RELO-G™ GRAPHENE BOOSTER, a protective coating that can be used over previously applied protective coatings or as standalone protection. Thanks to the graphene content, RELO-G™ GRAPHENE BOOSTER is super-hydrophobic, bringing out the paint's depth and increasing slipperiness.
The coating perfectly protects your car's paint during everyday use against UV radiation or the destructive effects of weather conditions. An easy and quick application will provide you with up to 6 months of protection. Sounds fantastic, right?
What are the benefits of this coating?
superhydrophobic
provides up to 6months of protection
easy and quick to apply
modulates the stresses in the shell
increases mechanical strength due to carbon bonds
protects against UV radiation
enhances out the colour depth
masks minor imperfections
increases slipperiness
protects against dirt and harmful weather conditions