BRANDS, FINISHING, FX PROTECT, PAINT CORRECTION, POLISHES AND COMPOUNDS
FX PROTECT Fine Cut Compound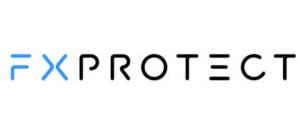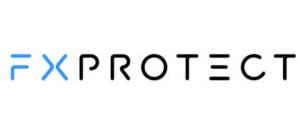 FX Protect Fine Cut Compound Anti-Hologram
The ultimate water-based finishing car compound specially formulated to remove holograms, FX Protect Fine Cut Anti-Hologram:
Eliminates holograms, scratches, paint defects, and 3000 grit sanding marks.
Delivers a glossy exterior with a perfect high-gloss finish, every single time
Offers lasting protection from the external environment
Order the top-rated car paint hologram remover now!

FX Protect Fine Cut Compound Anti-Hologram: The Best Car Paint Hologram Remover
Car paint holograms, also referred to as buffer swirls and buffer trails, are ghost-like streaks on your car's exterior that are caused by lacklustre polishing techniques, unprofessional workmanship, use of low-quality buffing pads and towels, contaminated wash mitts, and abrasive washing brushes, among others.
Not only do holograms on car paint negatively impact the appearance of your car, making it look dull, but they can also be quite challenging to remove.
Wondering how to get rid of holograms on car?
With the revolutionary FX Protect Fine Cut Compound Hologram Remover, which:
Removes holograms, scratches, scuffs, paint defects, and 3000 grit sanding marks permanently and efficiently
Leaves the picture-perfect high-gloss finish and showroom shine of your dreams
Offers all-round, lasting protection to your car's exterior from the external environment
Refines any previous compound and polishing marks and acts as the ideal primer for protective coatings
Leaves absolutely no dusty or messy residue behind and delivers durable results due to its aluminum oxide contents
Applies in a stress and hassle-free way courtesy of its innovative water-based formula
Contains absolutely no fillers, silicones, waxes, or artificial paint and gloss enhancers
Removing holograms in car paint has never been this easy. So, what are you waiting for?
Give your car the treatment it deserves to make it look as good as new.
Order the best car paint hologram remover today!
Available in 3 sizes: 250ml, 500ml and,1L.
How To Use FX Protect Fine Cut Compound Anti-Hologram?
The two simple and easy steps to using the FX Protect Fine Cut Compound Anti-Hologram are as follows:
Apply an optimal amount of the Anti-Hologram compound to the car's exterior
Use a clean polishing pad and go in diagonal movements
And just like that, you'll have a hologram-free surface and shiny exterior of your dreams.
Note: Store the product in a cool and dry place, away from sunlight.