BRANDS, FX PROTECT, INTERIOR, INTERIOR TRIM DRESSING, SATIN FINISH
FX PROTECT Interior Dressing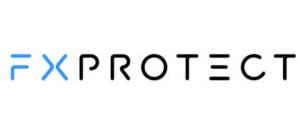 A specially developed agent with versatile use, intended for the care of materials made of plastic, vinyl, rubber.

FX Protect Stain Interior Trim Dressing
Satin Interior Trim Dressing from FX Protect is a specially developed product with versatile use. Intended for the care of materials made of plastic, vinyl, rubber. The product is easy to apply, perfectly protects the protected elements and leaves a pleasant smell.
FX Protect Interior Dressing is a trim dressing for plastics, vinyl and rubber elements for the car's interior. FX Protect does not spoil us with too frequent premieres. But we feel that each product is well-thought-out and different from the competition. Satin Interior Trim Dressing is a water-based dressing that is very safe for the user. It lasts for months. The product, depending on the material, gives the effect of satin or a slight gloss. However, the user influences the final visual result. If we apply the product and polish it immediately with a microfibre cloth, we will achieve a more satin finish. However, if we dilute the product with water to achieve a matte finish. Essential information from the user's point of view. The Interior Dressing has UV filters and has antibacterial properties.
Satin finish
Contains advanced UV filters
The addition of synthetic oils additionally protects and strengthens the colour
Pleasant and delicate fragrance
Overall, the product is safe for health and the environment
Additionally, it has antibacterial properties for the surfaces to be protected