BRANDS, DETAILING COURSES, GEIST, LEATHER, LEATHER RESTORATION TRAINING, OCD Detailing, PROFESSIONAL LEATHER RESTORATION
Geist Leather & Vinyl Restoration Training with Ram Iyer 14.10.2023
​
​The use of leather in the automotive & furniture industries has grown consistently over the last two decades. A third of all furniture suites sold in Europe are made of leather. A considerable percentage of cars have leather seats. Most customers expect to have leather seats in their vehicles today. While leather is a durable material, scratches, stains, scuffs and damages are all too common. The market for leather repair, specialist stain removal, and cleaning is vast, and there is a significant lack of knowledgeable and skilled professionals in the trade.
 Geist Leather restoration training

This is an excellent opportunity for everyone who wants to learn leather restoration skills from one of the most world's recognised leather restoration experts Ram Iyer. Ram is the founder of Geist, the company that creates leather and vinyl care and restoration products. The products are recommended by Jon from the Forensic Channel, Pan The Organizer but also by many other well-known detailers, and leather restoration experts.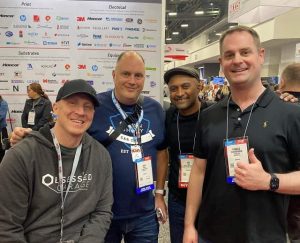 What the course involves
• Introduction to Geist.
• Understanding the surface – leather production and types of leather.
• How to identify different types of leather & vinyl.
• Understanding our product range and application areas for leather, vinyl, artificial leather and hard plastics.
• Cleaning, conditioning & Protecting leather – hands-on session.
• Introduction to repair techniques & types of repairs to leather, vinyl and plastics.
• Preparing leather for repairs, masking, surface preparation, etc.
• Using a spray gun and airbrush (cleaning & best practices to maintain equipment).
• Re-colouring seat bolsters and steering wheels – Sponge & spray applications.
• Repair scratches & scuffs, rips, tears and holes in leather – hands-on session.
• How to replicate leather grains for seamless repairs.
• Summarize, go through the training manual & certification.
• Q&A.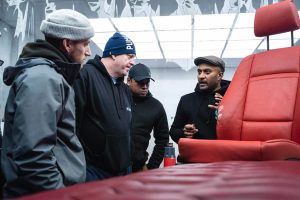 More details…
Time: 9am-5pm
Training Location: OCD Detailing Ferbane Co.Offaly R42YR27
Lunch provided
The full price for the course is 200 euro per person, 100 euro deposit is required to book the slot
Leather Care Day with Ram Iyer
This event will be held on the 15th of October.
On the day Ram will explain the proper leather care, do's and dont's when it comes to leather. If you are involved in car care, it's definately an excellent opportunity to learn from one of the best in the leather care and restoration field.
The price for the ticket is 25 euro, but every event attendee will get a voucher for Geist products on arrival with a value of 25 euro.
Number of slots is limited.
The event starts at 11am – 3 pm
| | |
| --- | --- |
| Course / Leather Care Event | Leather restoration Course, Leather Care Event |
| Date | 14th of October 2023, 15th of October 2023 |
| Payment | Deposit, Payment in full |