BRANDS, CARPET & FABRIC, DETERGENT FOR EXTRACTION MACHINE, FABRIC CLEANERS, INTERIOR, LABOCOSMETICA, STAIN REMOVERS
LABOCOSMETICA # Glico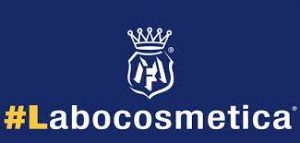 ​
Labocosmetica Glico is a next-generation, natural Glycolic Acid Based Fabric Cleaner.

Labocosmetica Glico fabric cleaner
Labocosmetica Glico is a next-generation, natural Glycolic Acid Based Fabric Cleaner.
Benefits
Patented Formula
Luminol effect: highlights stains, which allows the detailer to proceed with the correct pre-treatment
It gives the fabric renewed brightness and softness (Fluffy Effect)
Incredible Convertible roof cleaner
No need to pre-treat stains
Work times are cut in half thanks to the 2pH® cycle with Ductile
Complementary: it removes stains that an APC cannot
Because the fabric dries quickly, it is ideal for maintenance cleaning
Unbeatable for removing water stains
Eliminates salt residues from the rubber or fabric floor mats in your car
Eliminates surfactants and stains resulting from washing upholstery with alkaline detergents
Safe on plastic, rubber, metal, Alcantara, headliner, and interior material.
GLICO is an innovative product thanks to its glycolic acid formula, the same used for cosmetics. It is the first in its class to be patented. Ideal for removing inorganic residues. But also for minerals, dust and dirt stains from seats and floor mats.
GLICO is gentle on fabric surfaces. It does not leave a residue. It restores brightness and softness (Fluffy Effect), leaving a perfect finish. The product stands out for its "Luminol Effect". GLICO acts as a highlighter during use. Moreover, it has abilities to identify stains that are not visible to the naked eye, making them easier to remove.
Thanks to its acidic pH, GLICO can be used as a rinsing aid for injection-extraction cleaners (wet vacs) to eliminate surfactants and stains from upholstery treated with alkaline detergents.
How to use Glico
"Stand Alone" use and cleaning:
Dilute GLICO 1:5
Spray and brush the entire surface
Leave to work for 2-3 minutes
Wipe with a clean microfibre cloth before vacuuming the surface.
"Combo" for the cleaning of particularly dirty upholstery:
dilute GLICO 1:5
spray and brush the entire surface
leave to work for 2-3 minutes
Without rinsing, spray Ductile in a 1:10 dilution and brush the surface
Vacuum where saponification occurs on the surface. Then complete the process by rinsing with a traditional extraction, a steam cleaner or a damp cloth.
To deep clean brushes and make the bristles soft again, leave them to soak in GLICO in a 1:5 dilution for about one hour.
In case of overspray, the product is safe on any material (Alcantara®, plastic, leather, metal, carbon and Kevlar).
You can also use it as a rinsing solution in dilution 1:50