BRANDS, DECONTAMINATION, EXTERIOR, IRON REMOVERS, LABOCOSMETICA
LABOCOSMETICA Sidero Iron Remover Gel 500ml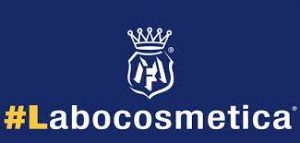 ​
Labocosmetica Glico is a next-generation, natural Glycolic Acid Based Fabric Cleaner.

Labocosmetica Sidero Iron Remover
Labocosmetica Sidero iron remover is a product for professionals who need a highly concentrated and scented decontaminating product. Moreover, a product that you can also use indoors without the unpleasant sulphur smell that is typical of these products.
Plus, it is the first iron remover that also eliminates limestone residues at the same time in a single operation.
In fact, when there are mineral residues, its purple colour turns dark green – bronze, actually indicating that the residues are eliminated.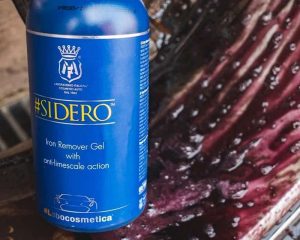 Why should you choose Sidero?
Labocosmetica SIDERO is ideal for the decontamination of cars with heavy contamination by ferrous and mineral residues. Especially heavy build upon the bodywork, wheels and windows. In the cases of rail transport or parking next to steel plants or railway stations or city pollution and acid rain.
The product uses F.R.G. technology (Fluid Reverse in Gel) which gives it high adherence to vertical surfaces. You can dilute this product, as well as practical, homogeneous and easy to dispense, features that are uncommon for gel products.
Once you use the  Labocosmetica SIDERO, it reacts by slow drying which lets it work more effectively and is completely safe. Even in situations where there is no possibility of decontaminating the car in the shade away from the sun.
SIDERO provides high lubrication for cleaning the gaps of painted rims with a brush, avoiding any swirls.
The product is inert on the bodywork, bumpers and plastic parts. Moreover, it restores the original beading effect to products protecting the paintwork.
Thanks to its exclusive and extremely effective mixture, Labocosmetica SIDERO is able to dissolve rust stains and this is why we recommend this product in the nautical sector. It is essential for extraordinary internal rims cleaning before the protective coating treatment.
Dilution
Thanks to its high concentration Labocosmetica Sidero is very versatile and economical.  You can dilute it with water up to a max of 1:4 (1 part product and 4 parts water). For heavy contaminations on cars, or for cleaning the inside of rims, use undiluted.
Precautions
Do not apply the product on hot surfaces.
Check out our Youtube channel for tips and tricks. Click here.