BRANDS, NAT Polishing Pads, PAINT CORRECTION, POLISHING PADS, SPONGE PADS
NAT Medium Finish Polishing Pad Red DA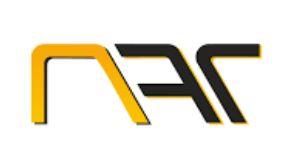 High-quality medium closed cell polishing pad for use with dual action. Removes buffer trails & holograms in combination with most medium cutting and finishing compounds. The special composition of the foam mixture ensures a brilliant gloss. On the back, they feature a high-quality durable, heat-resistant velcro and gradual angled edge to decrease pad wear.
Availability:
Out of stock
6.99€ – 8.99€

NAT Red Soft Polishing Dual Action Pad
Nat soft red polishing pad is perfect for removing minor marks and holograms that you may leave with a heavier compound and sponge. In addition, it helps to deliver high-quality gloss. The pad has mild cutting power. Therefore it can maximise shine and achieve the perfect finish.
The long-lasting foam offers excellent value for money. This pad is ideal for all paint colours. In addition, strong velcro lets you attach the pads easily to the backing plate of your machine. Thanks to that, you will gain ease of use and more effective polishing. Nat's soft polishing pad with a machine and the fine or medium compound may quickly achieve the ultimate high gloss finish.
The Nat soft red polishing pad allows your rectification to work with comfort and confidence. These high gloss polishing pads will remove minor marks to leave cars looking like they've just left the showroom. These pads suit car enthusiasts and the most demanding professionals. Therefore we highly recommend nat sponges for the ultimate blemish-free, high-quality gloss.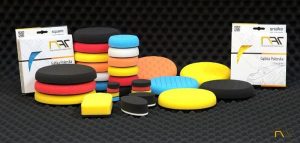 The best polishing pad for removing holograms.
The soft polishing pad is the perfect solution for the final enhancement of the gloss of the paint. Therefore, we recommend using it with a medium of a fine compound from FX Protect, Zvizzer, Sonax or Menzerna. In combination with the finishing compound, the delicate foam removes holograms. It also leaves an excellent gloss and flawless finish. In addition, you can use this sponge to apply all-in-one products, for example, ADBL AIO Hard, Zvizzer One, and Menzerna 3 in 1.
Thanks to this pad, you can improve effectivity and efficiency of your work. Therefore, if you use it on a dual-action machine with a small amount of compound, the results are immediate. Nat red soft polishing pad is perfect for the final refining of hard or medium paints. For ultra-soft and solid colours check Nat's black finishing pad.
Check our youtube channel.
If you need any products for detailing, feel free to visit us at our walk in-shop.
Ferbane, Co.Offaly R42YR27