ACCESSORIES, BRANDS, DUAL ACTION, GIFTS, KITS, LIQUID ELEMENTS, PAINT CORRECTION, POLISHING MACHINES, SPECIAL OFFER
OCD DETAILING POLISHING KIT DA ZVIZZER PADS COMPOUNDS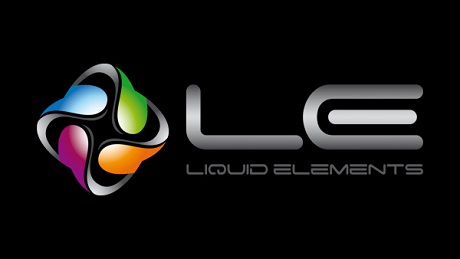 This polishing kit is the ideal solution for everyone who wants to start to use a machine polisher without having experience. Liquid Elements T2000 is perfectly designed for beginners and is an extremely user-friendly machine. The kit also contains edgeless microfibre cloth, 4 polishing pads and 3 Zvizzer compounds
Availability:
Out of stock
189.00€
Out of stock

Start-Up Polishing Kit with Dual Action Polisher
This polishing kit is the ideal solution for everyone who wants to start to use a machine polisher without having experience. Liquid Elements T2000 is perfectly designed for beginners and is an extremely user-friendly machine. The kit also contains edgeless microfibre cloth, 4 polishing pads and 3 Zvizzer compounds.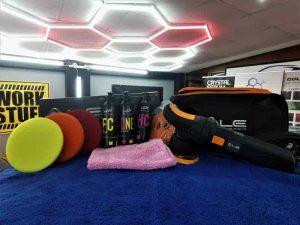 Polishing kit includes:
Liquid Elements T2000 Dual Action Polisher with 8mm throw
5″ Medium cut polishing pad (orange)
Bag
ADBL Pinky microfibre cloth
5″ Zvizzer Heavy Cut pad (red)
5″ Zvizzer One step pad ( orange)
 5″ Zvizzer Fine pad ( yellow)
Zvizzer HC400 Heavy cut compound 250ml
Zvizzer One one-step compound 250ml
Zvizzer FC2000 Fine-cut compound 250ml
Liquid Elements T2000 Polishing Machine
The T2000 from Liquid Elements is suitable for everyone and professionally manufactured for the automotive sector under strict controls. Whether an absolute novice in vehicle preparation or a professional conditioner, this machine is something for everyone. With its ergonomic design, particularly pleasant to the touch, as well as robust and quiet electronics, this machine stands out in particular.
The electronics are designed for constant torque and speed. The double coiled gear provides significantly more torque than simple gearboxes. Comes with EU Plug -UK adapter not included.
Features:
– 710 watts power
– 8 mm eccentric stroke
– rotation speed constant setting with remote electronics
– cable length: 7.5 metres
– 6-speed settings
Accessories included:
– already mounted 125 mm support plate
– a 125 mm polishing pad (medium-cut)
– practical liquid elements
– carrying case
– side grip
– replacement carbon brushes
– sound size (A00-16 dB)
– stroke key
– operating instructions
Technical data:
– voltage: 230-1510 V
– 5000 power requirements
– weight: 780 dB.