BRANDS, EXTERIOR, FINISHING, POLISHES AND COMPOUNDS, SOFT99
SOFT99 Micro Liquid Compound Light 250ml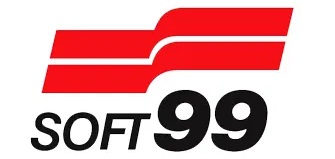 Is the paint of your car clean after washing and claying? These are just appearances! The cleaner is one of the most important stages of decontamination – it removes the remains of old waxes, coatings, road film, delicate oxidation and hides minor imperfections and scratches!
Availability:
Out of stock
14.99€
Out of stock

SOFT99 Micro Liquid Compound Fine Polish for Light Colour Cars
The cleaner is an essential step in the decontamination process, responsible for removing residual waxes, coatings, road film and gentle oxidation. These are hard to see with the naked eye and are extremely important in the preparation of the paint and significantly affect the durability of the wax or coating. Micro Liquid Compound also covers smaller imperfections and scratches. The special formula allows you to fill in smaller defects in the paint, thus visually regenerating the paint.
An additional advantage of this product is the ability to work dry or wet. The set includes a special pad that facilitates the work and helps achieve a satisfactory finish level when hand polishing. Use its possibilities and prepare the paintwork for protection in the best possible way!
How to use Micro Liquid Compound
Directions for use:
1.Rinse sand, dust etc. from the car body with water and then remove the remaining drops with a dry towel
2. Apply the liquid to the black side of the sponge included in the kit and rub it firmly in places with dirt or small scratches.
3. Wipe the surface of the car body with a soft, clean towel.