BRANDS, HEAVY CUT, PAINT CORRECTION, POLISHES AND COMPOUNDS, SONAX
SONAX Profiline CutMax 06-04


A polishing paste with high abrasive properties for the regeneration of very damaged or sandpaper layers of the car paint. Very good sanding properties with minimal loss of gloss.

SONAX Profiline CutMax Heavy Cutting Compound 06-04
Sonax CutMax 06-04 best cutting compound – is a high-quality compound designed to remove medium and deep scratches. Therefore it works perfectly on all types of paints. Both on hard, medium and soft paints. Thanks to the amazing formula of the compound, we can use it on both rotary and dual-action machines. Works with all pads available on the market, made of sponge, microfiber and wool. Overall, the Sonax CutMax is definitely one of the best heavy cut compounds and is highly appreciated by professional detailers.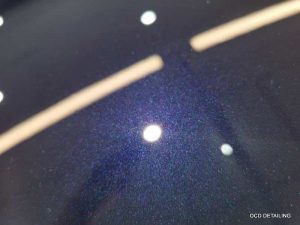 Sonax Cutmax is a cutting compound with extremally well-diminishing properties of abrasive particles. Therefore, with the right selection of the polishing pad, we can achieve brilliant results. Especially while working on hard and medium-hard paints. Thanks to diminishing abrasive particles of the paste, we can obtain a finish without holograms. Sonax CutMax is definitely one of the best cutting compounds on the market. Provides professional-level of work, great efficiency and performance.
How to use Sonax Heavy Cut?
It would be best if you shook the bottle well before use.
Apply a small amount of compound on your polishing pad.
Spread it with low speed on the area you intend to polish
Increase the speed and pressure on the machine.
Work until the compound becomes transparent.
Wipe off the residue of the cutting compound with a soft microfiber cloth.
To check the result, use ADBL IPA or FX Protect Surface Agent.
Sonax is one of the market leaders when it comes to polishing compounds. The Profiline series of Sonax products is craftsmanship in the art of creating the highest quality detailing products. That is why it is worth having in your arsenal 3 top Sonax compounds, CutMax 06-04, Cut & Finish 05-05 and the sensational Perfect Finish 04-06 finishing compound.