ACCESSORIES, ACCESSORIES, BRANDS, BRUSHES, BRUSHES, BRUSHES, EXTERIOR, INTERIOR, WASHING & DRYING, WHEEL BRUSHES, WORK STUFF
WORK STUFF Detailing Brush Short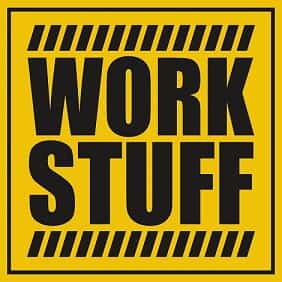 WORK STUFF Detailing Brushes  A series of high quality detailing brushes for interior and exterior use.

WORK STUFF Short

Introducing our Detailing Brush SHORT, the most versatile brush in our lineup with bristles that are now even shorter for better cleaning action and foaming power. This brush is perfect for cleaning rims, prewashing, and car interiors. The black varnished plastic handle and natural/synthetic bristles are designed to absorb chemicals for a more efficient cleaning process.
But why settle for just one size when you can have three? Our brush comes in 16, 24, and 30mm sizes, making it the ultimate tool for all your car cleaning needs. Made with a durable varnished plastic handle and a blend of natural and synthetic bristles, this brush effectively absorbs cleaning chemicals for an efficient cleaning process. Plus, its ergonomic design ensures a comfortable grip for extended use.
And if that wasn't enough, the Detailing Brush SHORT has even shorter bristles than the CLASSIC version, providing an even more effective cleaning experience. Whether you're a professional detailer or a car cleaning enthusiast, our detailing brushes are the perfect tools for achieving a perfect clean. Order yours today and experience the difference!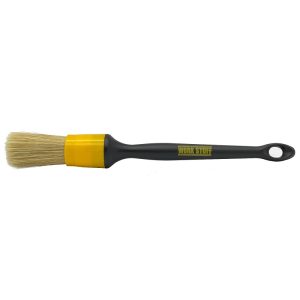 USE:
Rims
Prewash
Car Interior
AVAILABLE SIZES:
16mm/24mm/30mm
WHAT DO I NEED DETAILING BRUSHES FOR?
It is the essential product of every detailer and car care enthusiast. Perfect for cleaning hard-to-reach places. Moreover, you can use them with all types of cleaning products. All areas, such as grill, door recesses, rims, handles etc., can be sprayed with APC product and then cleaned. It is worth having several types of brushes due to their different sizes.
How to Choose a Detailing Brush
Auto detailing of the car is primarily the attention to detail while cleaning the vehicle. There are many hard to reach nooks and crannies where a lot of grime and dirt accumulates. These include the air vents, the radiator grill or aluminium rims. To face this problem, producers of accessories have created a tool commonly known as a detail brush. Over time, many different variations of this tool have been made, with each version dedicated to another task. One that is too hard on a delicate surface may scratch it. In turn, an excessively soft one in confrontation with strong chemicals can damage it permanently. So let's take a closer look at car brushes in the context of various applications.
SKU:

N/A
Categories: ACCESSORIES, ACCESSORIES, BRANDS, BRUSHES, BRUSHES, BRUSHES, EXTERIOR, INTERIOR, WASHING & DRYING, WHEEL BRUSHES, WORK STUFF