BRANDS, PAINT CORRECTION, POLISHING PADS, SPONGE PADS, ZVIZZER
Zvizzer Thermo Pad Black Low Cut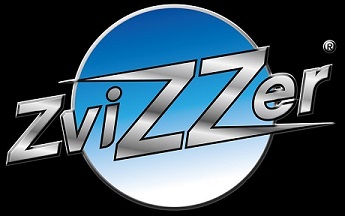 The new ZviZZer POLISHING PADS are developed for the specific application in combination with the ZviZZer polishing system to achieve optimum results.

ZVIZZER Thermo Pad Black Low Cut
Zvizzer Thermo Pad Blue Medium Cut is a pad for dual action polishers. The pad is effective and efficient for one-step polishing and swirl removal. Moreover, it works very well with most one step and finishing compounds.
ZviZZer Thermo pads are manufactured using innovative technology, ensuring exceptionally stable operation in a wide temperature range. The pad does not lose its abrasive properties and works well even at high temperatures.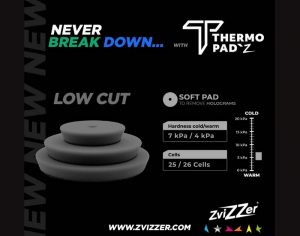 Innovative THERMO PAD'Z technology offers:
Thermostable sponge structure,
High-temperature resistance,
Stable and long-lasting cutting process,
Long-lasting pads
Hardness available:
Gray (Gray Super Cut) – hard(very high cutting)
Green Cut – heavy (high cutting)
Blue Medium Cut – medium hardness (one step)
Black (Black Low Cut) – very soft (perfect finish)