BRANDS, PAINT CORRECTION, POLISHING PADS, SPONGE PADS, ZVIZZER
Zvizzer Thermo Pads Promotional Kit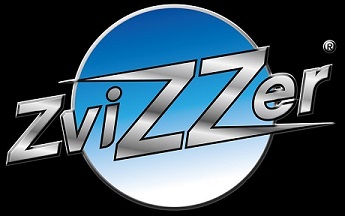 The new ZviZZer POLISHING PADS are developed for the specific application in combination with the ZviZZer polishing system to achieve optimum results.
Availability:
Out of stock
76.00€
Out of stock

ZviZZer Thermo Pad Promotion Kit – Test and find your favorites
Now you have the opportunity to try ZviZZer's Thermo Pads and find your favourites, with this promotional kit. In the kit, you get 6 different thermo pads, each with their own hardness. Thermo pads differentiate themselves from other foam polishing pads by being thermostable. This means that heat does not build up in the discs in the same way as ordinary polishing discs, which become soft and lose their grinding power. Likewise, Thermo Pads have a durability that is 5-6 times longer than regular foam polishing discs. The discs are 5¨ (125 mm) and work on Dual Action and Rotary polishers.
Thermo Promotion Kit
With this Thermo Promotion Kit, you both as an enthusiast and a professional have the opportunity to try your hand at "The best pads on the market"! And it's at a super sharp price. Our philosophy is that everyone should be able to find their favorite Thermo Pad! And in this kit, you even get 2 completely new hardnesses that will soon be on the market.
Contents of the Thermo Promotion Kit:
Grey:
Very hard foam. Used to remove the most difficult defects in varnish together with coarse/very coarse polishing agents.
Green:
Hard foam: Used to remove severe defects in lacquer together with coarse polishing agents.
White (New!):
Medium hard foam: Ideal on slightly harder paint where you want to be able to do a good 1-step polishing
Blue:
Medium foam: Good all-round pad for 1-step polishing.
Dark red (New!):
Fine foam: Good for removing fine scratches or holograms/grinding marks from rougher polishing.
Black:
Extra fine foam: Particularly good for finishing polishing on delicate lacquers or for applying varnish sealer/wax by machine.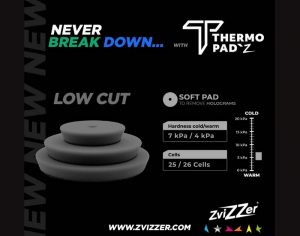 Innovative THERMO PAD'Z technology offers:
Thermostable sponge structure,
High-temperature resistance,
Stable and long-lasting cutting process,
Long-lasting pads