BRANDS, EXTERIOR, FX PROTECT, OTHER, WASH MITT, WASHING & DRYING
FX PROTECT Mini Wash Mitt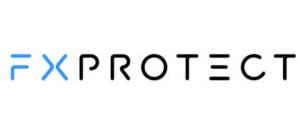 FX Protects premium microfiber wash mitt ensures for a delicate contact wash preventing scratches or swirl marks from appearing when used appropriately.

FX PROTECT MINI  Wash Mitt
A mini washing mitt? Here you go! Made of high-quality plush microfiber, which makes it incredibly soft and flexible. The surface is made of three types of sliding fibres with interlacing ensures maximum safety during washing, and the ergonomic shape allows for easy washing of rims, door recesses and many other hard-to-reach places.
The product was created in 100% in cooperation with a Korean factory. This means that it meets the highest standards due to the quality of the yarn and the careful sewing process. It guarantees maximum durability and longevity.
Because we really like to take care of details, you will receive the mitt in an elegant box. A product packed in such a way can be an excellent gift for a fan of motoring or detailing.
Why should I use this mini wash mitt for washing my car?
extremely soft
7% viscose content
sliding fibres with interlacing
high absorbency
ergonomic shape
foam inside the mitt
stylish box