BRANDS, EXTERIOR, FX PROTECT, OTHER, WASH MITT, WASHING & DRYING
FX PROTECT Ultra Glide Wash Mitt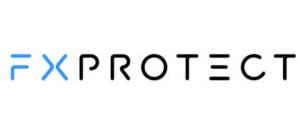 FX Protects premium microfiber wash mitt ensures for a delicate contact wash preventing scratches or swirl marks from appearing when used appropriately.

FX PROTECT Ultra Soft  Wash Mitt
FX Protect Ultra Soft Wash Mitt. Car care products seem to be the most important when caring for your car's bodywork. Of course, a properly selected shampoo is absolutely fundamental. Still, you should remember that safe washing is also a high-quality accessory that will prevent mechanical damage and make your work easier. ULTRA SOFT WASH MITT is a soft and super absorbent mitt made of high-quality plush microfiber with 7% viscose content. Equipped with an elastic welt, it fits perfectly to the hand and guarantees maximum comfort during washing. Inside, the mitt is finished with foam, which ensures its elasticity and additional water absorption.
ULTRA SOFT WASH MITT was created 100% in cooperation with a Korean factory. This means that it meets the highest standards due to the quality of the yarn and the careful sewing process. It guarantees maximum durability and longevity. We really like to take care of details so that you will receive the mitt in a stylish box. A product packed in such a way can be an excellent gift for a fan of motoring or detailing.
Why should I use this wash mitt for washing my car?
extremely soft
7% viscose content
sliding fibres with interlacing
high absorbency
ergonomic shape
foam inside the mitt
stylish box