BRANDS, EXTERIOR, FX PROTECT, NEUTRAL PH SHAMPOO, WASHING & DRYING
FX PROTECT Car Shampoo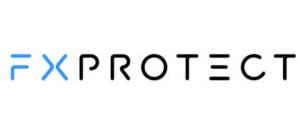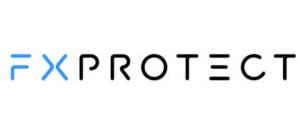 The high density and efficiency of FX Protect CAR SHAMPOO allows for the production of abundant foam with the use of a small amount of shampoo.

FX Protect Car Shampoo
Car Shampoo from FX Protect is the perfect solution for thorough washing of a car. The shampoo's highest quality components allow us for complete and safe washing of paintwork and all other exterior surfaces. Overall we can use this product for various tasks. Due to its strong degreasing properties, it is perfect for washing before applying wax sealant or coating. However, even though it is highly concentrated with strong cleaning properties car shampoo, is PH neutral product. So it is also the perfect everyday car wash shampoo that is safe for waxes sealants and coatings.
Fx Protect Car Shampoo is very efficient; all we need is 10ml per 10L of water. Such a high dilution makes it one of the most cost-efficient car shampoos on the market. This shampoo provides excellent, thick foam and is a lot slippery for your wash mitt. Thank to which it minimises the risk of leaving micro scratches on the paintwork. This product is perfect for everyone who is looking for a high-quality and safe product for their car. The shampoo finds its place in the kit of detailing enthusiasts and in the arsenal of professional detailers who need very effective and efficient products at the right price for everyday tasks.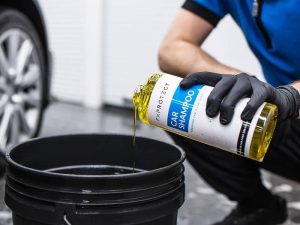 How to use FX Protect Car Shampoo
Before washing, remember to pre-wash your car with a foam and power washer.
Dilute the shampoo in a bucket with a grit guard.
Recommended dilution is 10ml in 10L of water.
Fill up a second bucket with a grit guard, which you will use for rinsing a wash mitt.
Wash the car by hand. Before each use of the shampoo, rinse the wash mitt in a bucket of clean water.
Rinse thoroughly with a power washer and dry the paint with a microfiber towel.