Availability:
Out of stock
33.50€
Out of stock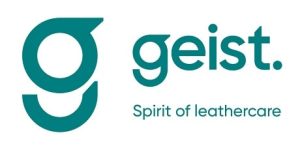 Geist Crosslinker – harderner
ADDITIVE: t

ransparent additive for professional users of Geist. Leather & Vinyl Paints and Top coats.
INCREASE RESISTANCE: greatly increases the water, sweat and rub resistance of Geist. refinishing products.
MAINTAINS ELASTICITY: maintains elasticity and provides an elegant surface grip and touch without causing yellowing or stiffness of the painted surfaces.
COMPATIBLE with other solvent-free leather refinishing products.
SYRINGE included for accurate dispensing.
INSTRUCTIONS: please follow the instructions provided in the description below for best results.
Composition: light-stable poly-isocyanate emulsion that reacts with water.
Storage: close tightly after use and keep in a dry area.
If you are interested in a leather restoration course click here
Find us on Facebook, Instagram, Youtube and TikTok
Ferbane Co.Offaly R42YR27
Tel:0872619541
You may also like…
EXTERIOR, ACCESSORIES, BRUSHES, WASHING & DRYING, BRUSHES, WHEEL BRUSHES, INTERIOR, ACCESSORIES, BRUSHES, BRANDS, WORK STUFF

WORK STUFF Detailing Brush Classic 3-pack

EXTERIOR, ACCESSORIES, BRUSHES, WASHING & DRYING, BRUSHES, WHEEL BRUSHES, INTERIOR, ACCESSORIES, BRUSHES, BRANDS, WORK STUFF

WORK STUFF Detailing Brush Black Premium Quality

INTERIOR, GLASS CLEANERS, INTERIOR TRIM DRESSING, MATT FINISH, ACCESSORIES, APPLICATORS, BRUSHES, MICROFIBRE CLOTHS, INTERIOR CLEANERS, BRANDS, GOOD STUFF, WORK STUFF, GIFTS, KITS

GOOD STUFF Interior Kit

EXTERIOR, ACCESSORIES, APPLICATORS, INTERIOR, ACCESSORIES, APPLICATORS, BRANDS, WORK STUFF

WORK STUFF Breeze Interior Mitt