CLAY BARS, DECONTAMINATION, EXTERIOR, OCD Detailing
OCD Detailing Clay Bar 100g

OCD Detailing clay bar effortlessly restores the factory smooth finish to paint finishes. The Clay Bar is durable, cost-effective and well-designed.
OCD Detailing ClayBar 100g
OCD Detailing car clay bar effortlessly restores the factory smooth finish to paint finishes. The Clay Bar is durable, cost-effective and well-designed.
Which clay bar is the best?
The choice between clay bars will depend on several factors:
Hard – Use the hard clay bar if the vehicle is heavily contaminated, has never been clay-barred before, or it's hot summertime. All clay bars become firmer when cold and softer when warm.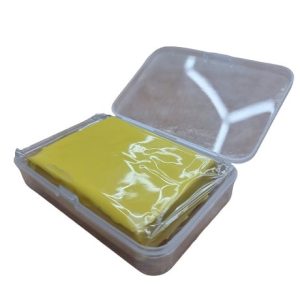 Medium –For paintwork that is in a reasonable condition, Medium will be preferred.
The easier folding of the clay to expose a fresh working surface will be very beneficial.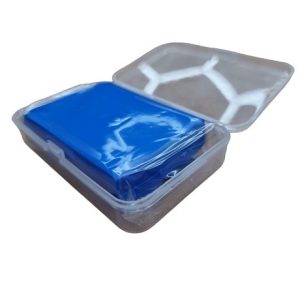 Soft – If the paint is in good condition. if you like to clay your vehicle frequently or if the weather is cold, use Soft.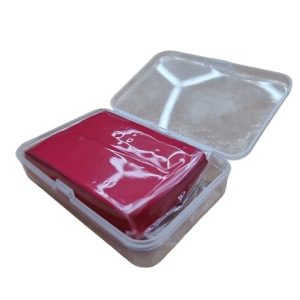 How To Use Car Clay Bar
Before using the clay bar, thoroughly wash your car to remove loose dirt. Direct sunlight should not fall on your car's surface, and it's best if the work area is relatively cool but not cold. Leave the clay bar in a container with warm water. Thie will make it softer and ready to use.
To use a clay bar, spray clay lubricant with a spray bottle on a small area of your car. Then rub the bar back and forth with light pressure. Glide the clay car clay bar across your paint and ensure there is a lot of lubrication on the colour. Never use the clay bar dry. Listen carefully – at first; you may hear a rough noise – the ling particles away from the paint, then the noise and friction will disappear quickly.
After a few passes with a clay bar, rub your fingers over the area to feel if the surface feels free of contamination. Keep rubbing until you remove all the contamination. Finally, wipe the clay residue off with a soft microfibre cloth. Just like when waxing, work in small areas.
What can I remove with claybar ?
What you should see coming off of the car and depositing itself on the clay bar soft bar is a reddish-brown residue; this is what you want to see. As the clay bar becomes soiled, simply fold it over, squash it out and keep going. If you accidentally drop the clay bar on the soiled ground, don't use it again, but get a fresh piece of a car clay bar. The clay bar is good for about four or five cleans on the average-sized car.
What is a clay bar?
A clay bar, also known as a detailing clay or clay mitt, is a tool used in automotive detailing to remove embedded contaminants from the surface of a vehicle's paint. It is typically made of a malleable synthetic clay-like material.
When a vehicle is exposed to the environment, various contaminants such as road grime, brake dust, industrial fallout, and tar can become embedded in the paintwork. These contaminants cannot be removed through regular washing and may affect the appearance and smoothness of the paint surface. This is where a clay bar comes in.
The vehicle's surface is first lubricated with a detailing spray or a specific clay lubricant to use a clay bar. The clay bar is then gently rubbed over the lubricated surface in straight lines or light circular motions. The clay bar picks up and removes the contaminants as it glides over the surface, leaving the paint clean and smooth.
| | |
| --- | --- |
| Brand | OCD DETAILING |
| Type | SOFT, MEDIUM, HARD, SOFT & 500ml ADBL Slippy, MEDIUM & 500ml ADBL Slippy, HARD & 500ml ADBL Slippy, SOFT & 500ml Good Stuff Clay Lube, MEDIUM & 500ml Good Stuff Clay Lube, HARD & 500ml Good Stuff Clay Lube, SET OF 3 Clay Bars ( Soft, Medium, Hard) |
You may also like…
EXTERIOR, ACCESSORIES, BRUSHES, WASHING & DRYING, BRUSHES, WHEEL BRUSHES, INTERIOR, ACCESSORIES, BRUSHES, BRANDS, WORK STUFF

WORK STUFF Detailing Brush Albino Orange Premium Quality

EXTERIOR, ACCESSORIES, BRUSHES, WASHING & DRYING, BRUSHES, WHEEL BRUSHES, INTERIOR, ACCESSORIES, BRUSHES, BRANDS, WORK STUFF

WORK STUFF Detailing Brush Classic Premium Quality