ACCESSORIES, ACCESSORIES, APPLICATORS, APPLICATORS, BRANDS, EXTERIOR, INTERIOR, WORK STUFF
WORK STUFF Handy Wax Applicator Plus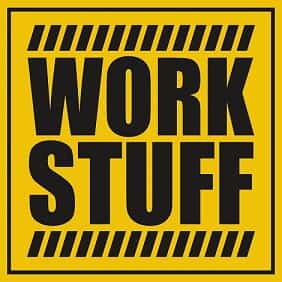 WORK STUFF Handy Wax Applicator is a functional and friendly applicator for use when working with waxes.

WORK STUFF Handy Wax Applicator PLUS
Wax Applicator Work Stuff is a soft and high-quality round applicator for applying wax to car paint or hand polishing. We can also use the applicator for the application of interior trim dressing or tire dressing.
The applicator allows you to accurately distribute hard waxes and polishes on painted surfaces, thanks to the delicate surface. The product is marked with the Work Stuff logo.
Main features:
High-quality sponge
Ergonomic shape
Keeps your fingers nice and clean
How to wax a car?
We use a sponge applicator to apply a wax, for example, Work Stuff Handy applicator plus. A small amount of wax per single application is all we should use. Do not apply too much because it will be much more difficult to remove excess of the wax. Divide the car body into smaller sections: doors, bonnet, tailgate etc. Let's focus on one panel at a time and then move on to the next one. Wait a few minutes after applying the wax. Most waxes dry to haze look.
Now polish the paint very thoroughly with a soft microfiber cloth. Continue polishing the surface until you remove all wax excess from the paint until it looks clear and shiny. It takes at least a few hours to achieve a strong bond of wax with the paint. It is worth leaving the car in a darkened and, if possible, indoor.