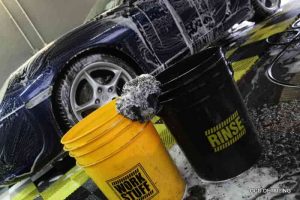 The best car shampoo? For us as users, a car shampoo must have good cleaning properties, is efficient, foams high and provides a good glide for the washing mitt. In our opinion, quality shampoo must have all of these qualities.
There are many car shampoos on the market, but it is worth knowing its purpose to choose the right one when buying a car shampoo. We offer several shampoos; this article will help you choose the right shampoo for your car. We can divide shampoos into several groups; neutral with a neutral PH, shampoos with wax, shampoos with strong cleaning properties, and in-depth cleaning of ceramic coated surfaces.
Car shampoo with PH neutral  for regular maintenance
Neutral shampoo. The task of a neutral pH shampoo is to clean the surface and at the same time not to damage the protection that is on the car, e.g. wax or sealant. The neutral shampoo is an ideal solution for regular washing, e.g. every week or two, and, for example, when you intend to use a quick detailer or spray wax product after washing the car. We offer the following neutral shampoos:
ADBL Snowball, Soft99 Creamy Type Shampoo, Good Stuff Pure, FX Protect Car Shampoo, Tenzi Car Shampoo, Tenzi Neutro or Autopia Cherry Bomb.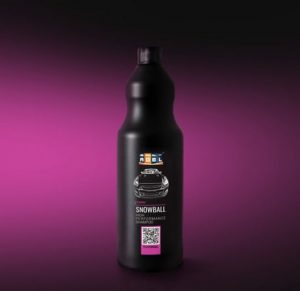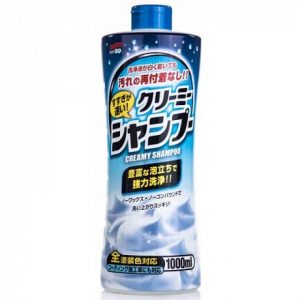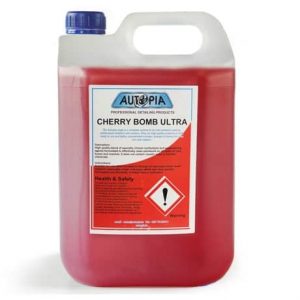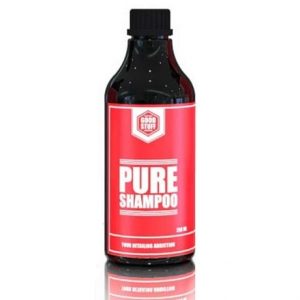 Wash & Wax Shampoo
 These types of shampoos are an ideal solution if we want to wash the car and improve its appearance a little without waxing; of course, such washing will not give us the effect of waxing, but the difference will be noticeable. These shampoos are also PH neutral, so they are entirely safe for our car and protection. We can choose from the following products: ADBL Shampoo, which contains polymers and its new version, i.e. ADBL Shampoo 2, FX Protect Nano Shampoo, Soft99 Kiwami Extreme Gloss Shampoo and Tenzi Shampoo & Wax.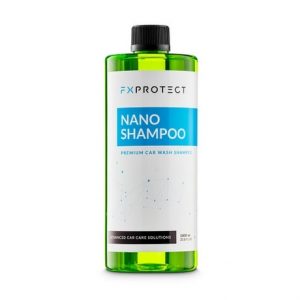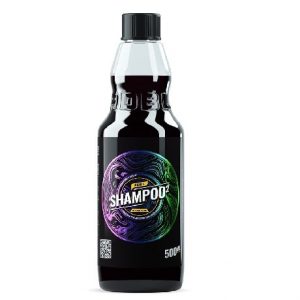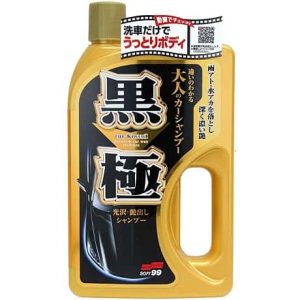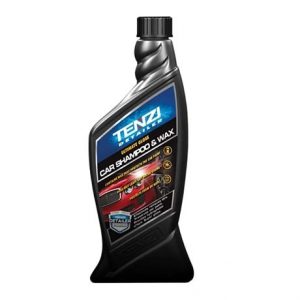 Deep cleaning shampoo
Strong shampoo. In the case of heavily soiled cars, which we would like to wax after washing. It is worth using a shampoo with strong cleaning properties; such shampoo also removes the old wax, which will ensure good bonding of the fresh wax with the paintwork. Such a shampoo may also remove compounds after polishing and preparing the surface for fresh wax or sealant. ADBL Shampoo Pro will be perfect for these tasks.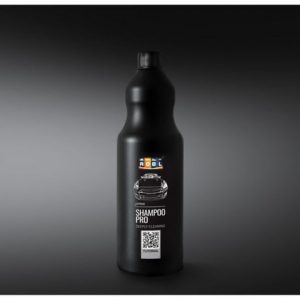 Shampoo dedicated for maintenance of  ceramic coated  cars
Cars protected with ceramic coatings look great, and probably everyone loves the hydrophobic effect obtained thanks to the coatings. Still, to enjoy this effect as long as possible, remember that with time, usually, it is several months. Depending on the conditions in which the car is driven, the coating gets clogged; you can then notice the differences in hydrophobicity between, e.g. the roof and the lower parts of the car. In such a case, using a neutral shampoo is unfortunately not enough, but shampoos with a PH slightly below the neutral PH come in handy.  This type of shampoo will thoroughly clean the surface and restore the coating's hydrophobic properties. We offer two shampoos of this type; ADBL Tangy and Good Stuff Sour.